Sharon B. Hodges talked about "Using Census Records"
VIEW NOW

John Humphrey, C.G., author of Finding Your German Ancestors: A Practical Guide for Genealogists, joined our hosts talking about the history of Germans coming to the United States in the last three hundreds years. -->
VIEW NOW

John Humphrey, C.G. talked about the detailed genealogical records for millions of German soldiers, public officials, police, firefighters and teachers dating back to the 1930s and '40s that is available at the U.S. National Archives.at College Park, MD -->
VIEW NOW

Ronald Nicely told of meeting his Native American cousins, descendents of his 4xgreatgrandfather's brother, who had been captured by the Native Americans when he was only 5 years old, 225 years ago. Based on this history Nicely wrote "The Indian Capture of Jacob (Kneisle) Nicely". -->
VIEW NOW

This show discusses the online version of Ele Toldot. This collection from notebooks has an individual page of data for each of almost 10,000 Jew who died in Frankfurt-am-Main until from 1200 to the early twentieth century. It was compiled by Shlomo Ettlinger. The collection was placed on the web by the Leo Baeck Institute. -->
VIEW NOW

Sallyann Sack described the censuses compiled by Sir Moses Montefiore in the 1800s of Jewish inhabitants of the Holy Land, Alexandria, Sidon (Saida) and Beirut. -->
VIEW NOW

Richard Camaur discussed birth, marry and death records in Europe and how to find them. -->
VIEW NOW

Richard Camaur discussed military records in Europe with an emphasis on the Austrian-Hungarian empire. He explained how and where to find such records. -->
VIEW NOW

Linda Woodward Geiger, CG, CGL talks about doing American Indian research, in particular the Cherokee Indians. -->
VIEW NOW

Pamela Boyer Sayre, CG, CGL of Memory Lane Genealogy talks about Social Security Sleuthing .-->
VIEW NOW

Co-hosts Sachs and Mason discuss writing letters or emails and what one should and should not ask or and what to include in a request for information. -->
VIEW NOW

Guest David Marshall, producer of lifestory video biographies, explained how he makes videos about a family through many hours of interviews. He explained what he had to do to make sometimes hesitant seniors speak of their family lore. -->
VIEW NOW

Dr. Albert Kaganovitch talked about the history of the small Jewish town of Rechitsa in southeast Belarus in the 17 to 20 centuries. -->
VIEW NOW

Sharon B. Hodges introduced many overlooked sources of information such as voting records and other sources. -->
VIEW NOW

Edwrd David Luft joined Sallyann Sack and Arline Sachs to discuss different type of directories.-->
VIEW NOW

Ron Arons discussed a variety of websites for finding historical maps and the basics of Microsoft Maps (www.bing.com/maps) and Google Maps (maps.google.com). He also talked about online mapping tools, including Microsoft's MapCruncher facility, IBM's Many Eyes, Muckety.com, and others. -->
VIEW NOW

The importance of the census records was discussed with our hosts and Sharon B. Hodges. -->
VIEW NOW

Sallyann Sack talked about how, after 30 years of following false leads, she was able to finally solve the mystery of her grandfather. -->
VIEW NOW

Kenneth X. Robbins, editor of the forthcoming multi-volume study on Jews of India, gives a background and history of the study. -->
VIEW NOW

Arline Sachs and Leslie Bouvier discussed how Excel (or other spreadsheet program) can be used to supplement any standard genealogy program and aid in research. -->
VIEW NOW

Ron Arons talked about his new book "Wanted! U.S. Criminal Records", a reference that lists archives, libraries, courts and online sites with the information one needs to track down the black sheep in your family. -->
VIEW NOW

Arline Sachs and Leslie Bouvier discuss different methods of research used in Germany even though both reasearched the same general area, Hesse. -->
VIEW NOW

Finding towns and names from the old country. Sallyann Sack and Arline Sachs discussed numerous documents that can be used to find out where a person may have came from and what names that person had used before. -->
VIEW NOW

Sallyann Sack, founder and Chair of the Executive Committee of International Institute for jewish Genealogy (IIJG) in Jerusalem talked about the different activities of the institute. It is committed to developing Jewish genealogy into a recognized field of academic investigation, Within the realm of Jewish Studies and in association with a broad range of other sciences on an inter-disciplinary basis. IIJG seeks to do this by conducting scholarly research into all aspects of Jewish genealogy, both independently and collaboratively with other institutions and social scientists, as well as by promoting the teaching of Jewish genealogy at university level. -->
VIEW NOW

Ethics = value based judgments. Dr Thomas Jones, editor of "NGS Quarterly", joined our hosts to discussed what one can, should or should not include on a published family tree. What kind of information should be given about a living person, or how honest is honest. What if one person wants something added and another says 'no'. Who 'owns' the data? Who has the right to publish it? -->
VIEW NOW

Dr Thomas Jones, editor of "NGS Quarterly", discussed being careful about using the Internet for gneealogy. One must carefully check the sources of the data found on the web. Were did this data come from? If one can click on some information and see the source data, then it has more of a chance of being right. Often there are known errors found in data on the web. One person may have found the correct information but the older data is still being used as though it were true. One must also be aware of the conclusion reached, and of information presenhted out of context of the original. Incomplete information may also slant a conclusion. -->
VIEW NOW

Prof. Sachs and Dr. Sack talked about getting started in Genealogy. Included was a case study about finding information using the internet. -->
VIEW NOW

Chuck Mason joined Arline Sachs to talk about a web site "Find A Grave.com" which allows people to add information about both graves and cemeteries around the world. -->
VIEW NOW

Megan Smolenyak Smolenyak, Chief Family Historian of Ancestry.com, talked about using her genealogy methods to find the next-of-kin of unclaimed persons and remains of military bodies. Also discussed was using DNA to show that her husband's family was different than hers. -->
VIEW NOW

Can non-Jews attend the annual International Conference of Jewish Genealogy and learn anything that will help them? Hear Chuck Mason, a certified genealogist, answer this question and compare it to conferences of the Federation of Genealogical Societies and the National Genealogical Society. -->
VIEW NOW

Sharon Hodges, a professional genealogist, talked about the history of passports and how to use them for genealogy. -->
VIEW NOW

Megan Smolenyak Smolenyak would talk about Roots Television, an internet channel by and for avid genealogists and family history lovers of all stripes. -->
VIEW NOW

Sharon Hodges, a professional genealogist, talked about the difference requirement of doing genealogy research in large cities and small town. -->
VIEW NOW

Our hosts talked about what you should do while on a research trip and what to be prepared for. -->
VIEW NOW

Our hosts talked about what needs to be done before deciding to go somewhere to do research, including contacts by writing letters and phoning. -->
VIEW NOW

Daniel Horowitz talked about motivating students through genealogy to identify with their family and learn other subjects such as geography, history and math by investigating their family's history. He published a study guide name "Searching for My Roots" to help children, parents and teachers to do genealogical research work; describing a step-by-step process with small activities and examples of all the necessary task and subjects that need to be covered and guide them thru all the necessary steps and keeping things as simple as possible. -->
VIEW NOW

Fred Blum talked about how he found lost relatives. -->
VIEW NOW

Chuck Mason talked about the records that can be found in a courthouse. -->
VIEW NOW

Daniel Horowitz talked about his FREE internet service MyHeritage.com for sharing your family tree and photos with the people you know. It use face recognition technology to help identify unknown people in old pictures. -->
VIEW NOW

Fred Blum, President of the Jewish Genealogical Society of Greater Philadephia, would talk about their August 2 to 7, 2009 International Conference on Jewish Genealogy. -->
VIEW NOW

Chuck Mason, President of the Fairfax Genealogy Society and former president of Mount Vernon Genealogical Society joined our hosts in answering the question "Why join a genealogy Society?"
VIEW NOW

Our hosts talked about many newly available sources, which are not enough for a full show, but might be important to the viewer.
VIEW NOW

Lindsey l. Tonsager, a lawyer in the media and comunications group at the Washingotn, D.C. office of Covington & Burling, will talk on copyright questions that may arise in the course of genealogical research and the publication of family histories and other works on genealogy.
VIEW NOW

Chuck Mason, President of the Fairfax Genealogy Society, talked about probate records and estate inventories and what could be found in such records.
VIEW NOW

Charles "Chuck" Mason, Jr., CG talked about finding different types of death records such as cemetery record. burial plots and funeral home records.
VIEW NOW

Margo Williams talked about doing Native American Research.
VIEW NOW

Margo Williams talked about doing Afro-American Research
VIEW NOW

Dr. Sacks and Prof. Sachs discuss their recent trip along with 38 others researchers to be the first group to do research at the International Tracing Service (ITS) in Bad Arolson, Germany. This is the location of all Nazi records captured by the Allied Nations.
VIEW NOW

Rita Souther talked about doing American Indian research.
VIEW NOW

Rita Souther talked about Family History Centers.
VIEW NOW

Faith Klein and Arline Sachs talked about what they do with their information.
VIEW NOW

Our hosts discussed the many research facilities that are invaluable for research but that need to be visited in person. Many places have only a small portion of their data on-line, or have only an index of their holdings. It is necessary to understand what can be found and how to access that data.
VIEW NOW

Sallyann Sack, who just returned from ITS (International Tracing Service) in Arolson, Germany explained the advantages of a person doing research there. She and Gary Mokotoff will lead the first tour there, from May 5 to 9, to do Holocaust research. The overall index which includes everyone who even asked about anyone is available only there. To register for the trip contact Gary Mokotoff.
VIEW NOW

Jeffery S. Malka will go online to show his "Sephardic Genealogy" web site "http://Sephardicgen.com".
VIEW NOW

Documentation: After interviewing family, one must follow-up by finding documentation for the people or events mentioned. The most common types of documents were discussed and sources for many were given.
VIEW NOW

Interviewing:Sallyann Sack and Arline Sachs discussed the very important activity of interviewing when beginning doing genealogy. Different techniques and methods were explained and the types of questions to be asked were mentioned.
VIEW NOW

Micheal Matsas, author of "The Illusion of Safety, the Story of Greek Jews during the Second World War" talked about his book and where he found the information. One place was the Franklin D. Roosevelt Presidential Library and Museum in Hyde Park, New York.
VIEW NOW

The 10th anniversary show reviewed some of the highlights of past shows and previewed upcoming topics. One new web site mentioned was Famillion.com, which is a world wide family record project that will try to connect people all over the world.
VIEW NOW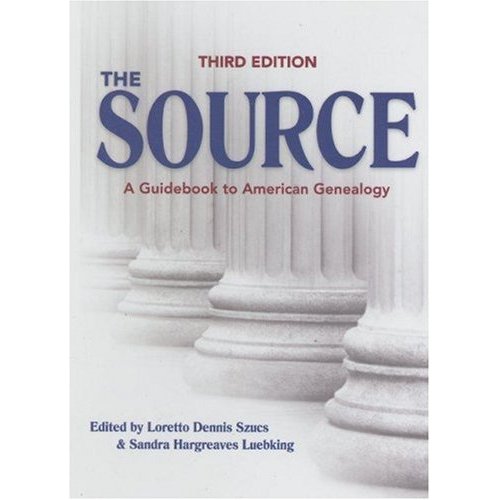 "The Source, A Guidebook to American Genealogy" is the definitive reference for genealogical research in the US. New in this edition are materials on doing research on the internet, something genealogists now need to learn. Also mentioned was a new web site call Footnote.com where 2 millions National Archives' images are being added each month.
VIEW NOW

Elias Savada tells us about the various resources he uses to trace his family in New York City. His guide was the book "Genealogical Resources in New York" published by the Jewish Genealogical Society of New York. His uses the microfilms of vital records at the New Your City Municipal Archives. Before going there, he assembles a chronological list of records he wants to examine/photocopy by using databases from the German and Italian Genealogical Groups. Steven Morse's website makes searching these databases much easier. Savada places all the retrieved certificate numbers into a computer spreadsheet and sorts it by date to make finding the information at the Municipal Archives easier. He also mentions that pictures of many tombstones from upstate New York are found at JewishData.Com and the New York Times which can be found at some local county libraries that subscribe to ProQuest.
VIEW NOW

Our hosts talked about different phonetic algorithm "Soundex" for indexing names by sound, not by spelling, in different databases with names.
VIEW NOW

Genealogists are very good at doing research and collecting many facts about our families. For a number of reasons, however, most of us delay publishing the results of this research. Mike Karsen, a professional genealogist, explained how to write your family history in books that vary from a simple 30 pages to one that contains detailed biographies and places your family in historical context. Your goal should be to organize your findings and share them with your family NOW!
VIEW NOW

Benjamin B. Terner explained how he encouraged and helped people to write their family memoirs as short stories. By giving people one topic, such as 'your mother' to write about, successive meetings end with a creative description of the family one knew.
VIEW NOW

Suzanne Levy, librarian of the Virginia Room at the Fairfax County library in Fairfax City, Virginia explained how the library has become a major resource for Jewish genealogy. She showed some of the reference materials that are available there and explained how individuals can make use of these resources, some of which are online. She also mentioned how local libraries are a useful source for doing genealogical research.
VIEW NOW

Edward David Luft explained how he located where a missing ancestor not originally find in the 1860 census was by using tax records at the National Archives and land maps at the Library of Congress. Books mentioned were A Checklist of the Nineteenth Century County Maps in the Library of Congress and United States Department of Commerce's "Twenty Censuses: Population and Housing Questions, 1790-1980"
VIEW NOW

Thomas W. Jones, Ph.D., CG, CGL, editor of National Genealogical Society Quarterly talked about the skill set and knowledge base for effective genealogical research. Web sites mentioned were
VIEW NOW

Stephen H. Snell talked about the initial steps that have been taken in planning the Snell family reunion for October 2009. First he had to find others people who are descened from the Thomas Snell who came over from England in the 1639. Some interested respondents became planning committee for the reunion. The committee created into four subgroups - arrangement, history, DNA and publicity. The book used for planning the meeting was Great Meeting, Great Results by Dee Kelsey and Pam Plumb.

VIEW NOW

Our hosts talked about methodology for beginning genealogical research. The discussion was based on the first chapter, Methodology: How to be a Genealogist by Eileen Polakoff, from the book Avotaynu - Guide to Jewish Genealogy.